NOT JUST ANOTHER BOXING GYM
Welcome to Panther Boxing Gym
Panther Gym is more than just a local boxing gym, it's a place where a young athlete, a middle-aged business owner, a stay at home mom, a first timer, and a seasoned pro can all feel welcome, comfortable, and challenged to be their best.
NO GEAR?
NO WORRIES
We have boxing gear for rent for drop-in guests and top-of-the-line Panther Gear for purchase, for those that are ready to get serious about their training.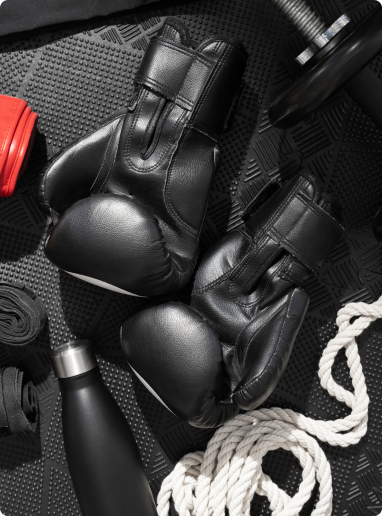 WHAT MAKES US
DIFFERENT

FROM THE REST?
Our
Trainers
If you want to be the best, you have to train with the best. Our trainers have years of professional boxing experience under their belts.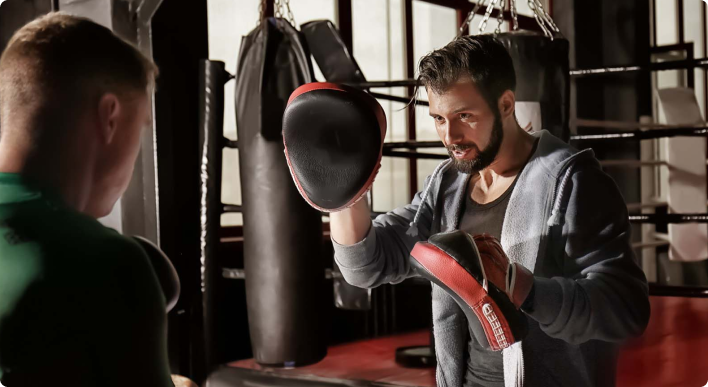 See Why People
Love

panther Gym
BEEN WITH PANTHER GYM SINCE 2012 AN THIS NEW FACILITY VERY MODERN WELL ORGANIZED THREE LEVELS THE BASEMENT LOCKERS STEAM ROOM AN PERSONAL PRIVACY SHOWERS NEXT LEVEL ALL BOXING 2 RINGS AN MANY VARIETY OF BAGS TOP LEVEL ALL WEIGHT TRAIN FOR YOUR GAINS BEING SAID BOXING IS THERAPY TAKES RAGE OUT AS WELL BALANCE YOUR ENERGY AS I SAY PUT IN TIME TO FEEL REAL FINE LIKE I FROM DIVINE ALSO PUT IN POSITIVE ACTIVE HOURS TO GROW YOUR POWERS TO BE GREATER ONE MUST DO GREATER TO HAVE GREATER AS IM WITH THE CREATOR AS OPERATOR. COACH BENNY SWANSON GREAT ALL AROUND HEARTFUL GOOD SOUL MAN I LOOK UP TO AN AS YOU LOOK UP TO PEOPLE YOU BECOME EVEN MORE HERE IT FROM MY SOUL AS I AM ARCHANGEL SAINT MICHEAL THE TRUTH IS THE WORTH TO GO FOURTH AN ALL HAVE A GREAT HEAVENLY POSITIVE SUNNY DAY 😇
Yasamin Bargrizan
2023-11-26
Coach Benny and coach Paul are two amazing people. They are not only a trainer but also a motivator and a friend. They play a crucial role in developing training strategies and tactics for competitive success. Highly recommended.
Awesome boxing gym and environment. Coach Paul was great! Will definitely go back and this time as a member. Thank you.
Best boxing gym in Alberta.